Draw conclusions and make data-driven decisions
Turn insights into data in the way it supports your engagement goals the most
Book a demo to see how WeSolve can power your organization.
Get valuable insights of the engagement activities in a few clicks
Convert insights into data to best align with your engagement objectives.
To make sustainable and satisfying decisions, it's crucial to understand what your community truly desires. However, managing a large group's ideas, suggestions, and experiences can become overwhelming. With the WeSolve app's visual dashboard, you can easily identify the specific needs of your community members. This is especially important when considering demographic differences, such as age or gender, and making careful decisions based on these metrics.
Our all-in-one approach presents engagement data divided into demographics in a visual manner, allowing you to extract meaningful insights to move forward with your project. There's no need to spend excessive time organizing data into categories and order before analysis. WeSolve provides valuable insights in one convenient location.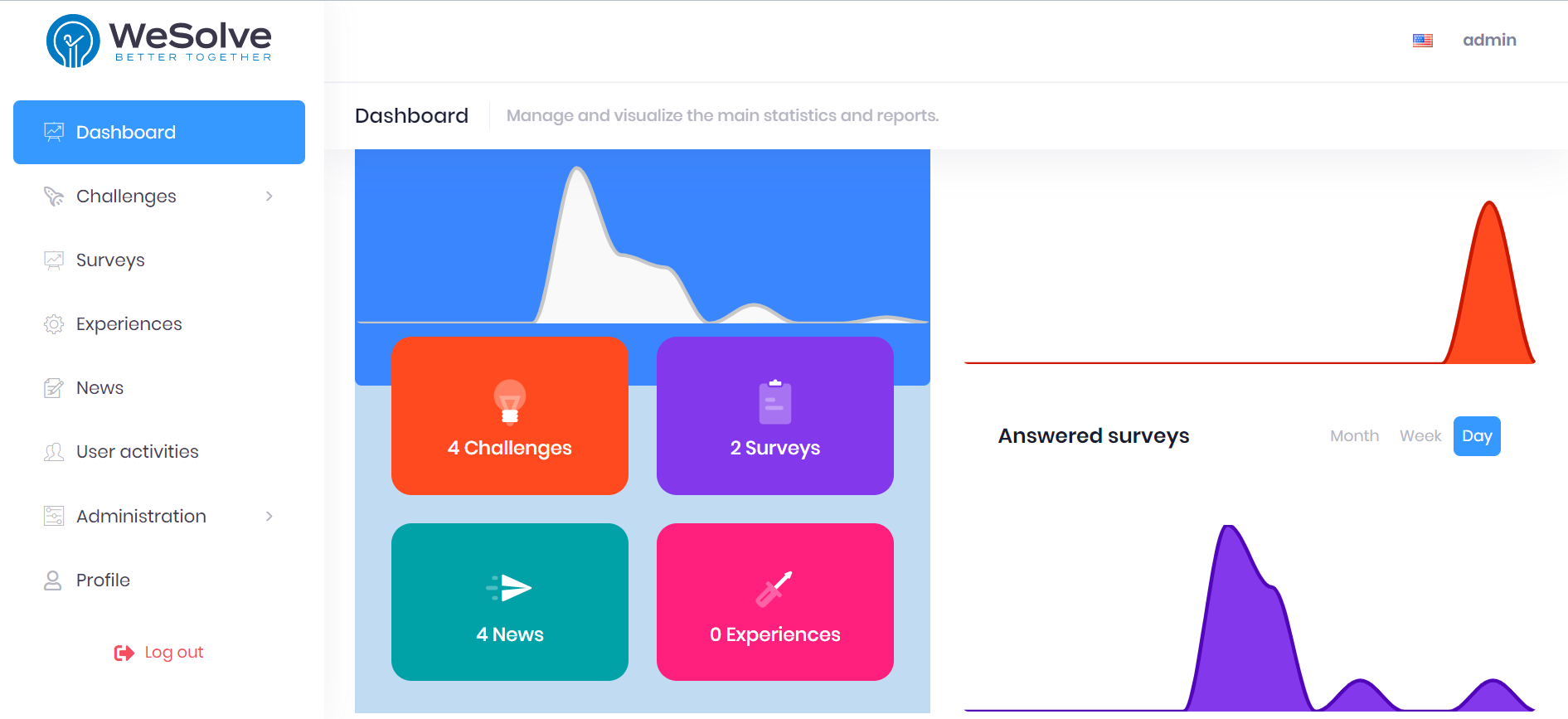 Advanced features for medium-large sized organizations
Tell us your needs and we will propose a custom offer for you.