Inclusive community engagement platform for
WeSolve's engagement platform is centered around inclusivity, co-creation, and understanding community needs. 
Build meaningful engagement and foster community involvement ensuring diverse perspectives are represented.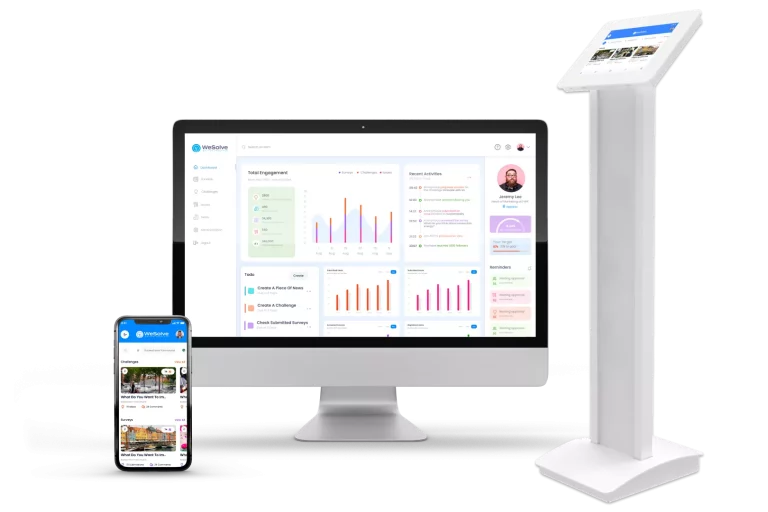 Manage every stage of your engagement journey
WeSolve is a leading engagement platform designed to help you engage with your community at any stage of the engagement process. With WeSolve, you can create meaningful and impactful experiences that drive engagement and deliver real results.
All-in-one Engagement Platform
Use WeSolve in a variety of contexts to facilitate engagement, collaboration, and co-creation between different stakeholders.
Understand the needs of your community and implement them within your decision making process
Start your engagement journey now