Create news to drive participation and connection
By staying informed, people feel connected, and more likely to participate in important discussions. Use WeSolve to promote participation based on your community's needs and interests.
Book a demo to see how WeSolve can power your organization.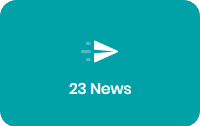 Share information to form opinions and foster engagement
Create knowledge and insights about future objectives and leave no one in the dark
Our perceptions shape our opinions. To form opinions on workplace, university, community, or societal issues, we need information. In today's world, knowledge is power and sharing information is essential for fostering engagement and social movements. WeSolve lets you share relevant information with your community, empowering them to make informed decisions.
Don't leave your community in the dark. Share information and encourage engagement. Only by sharing knowledge can we build solutions for a better future that considers everyone's needs.
Explore all the key features of WeSolve engagement platform
Understand the needs of your community
Make sure nobody is left behind
Advanced features for medium-large sized organizations
Tell us your needs and we will propose a custom offer for you.